Judges
////////
Be judged by the best
Luminaries from the academic, design, and media industries will evaluate entries using established Judging Criteria.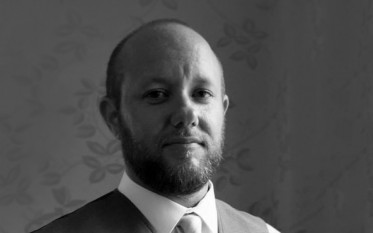 Aidan Ackerman
Director of Digital Media & Faculty, School of Landscape Architecture
///
Boston Architectural College
Aidan's professional and academic work has focused on the intersection of computer technology and landscape architecture design process. He is a faculty member at The Boston Architectural College, where he is the Director of Digital Media and Faculty in the School of Landscape Architecture. Prior to joining the faculty at The Boston Architectural College, Aidan worked with ArtScience Labs as a design mentor. He has worked as part of the Research Computing Environment at The Harvard/MIT Data Center, has been named a research fellow by the Landscape Architecture Foundation, and was a teaching fellow at Harvard University. Aidan maintains an independent computation design and visualization practice, developing models and graphics for international firms within the disciplines of landscape architecture, architecture, interior design, and graphic and industrial design. He holds a Master of Landscape Architecture from The Harvard Graduate School of Design and a Bachelor of Fine Arts from Alfred University.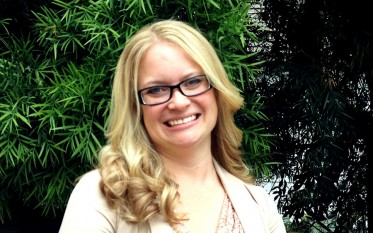 Anne McMills
Head of Lighting Design
///
San Diego State University
Anne E. McMills' lighting career covers theatre (including Broadway and the West End), television, theme parks, architecture, industrials, concerts, award shows, dance, and opera. In addition to designing her own work, Anne has assisted multiple Tony Award-winning Broadway lighting designers – mounting productions throughout the United States, U.K., Japan, Australia, and Germany. She is a proud member of USA829, author of The Assistant Lighting Designer's Toolkit, and Head of Lighting Design at San Diego State University. www.annemcmillslighting.com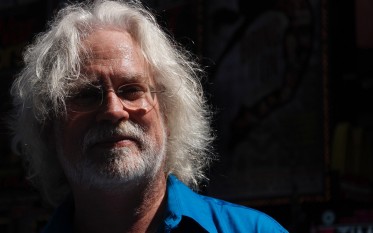 Kevin Lee Allen
Principal Scenic and Lighting Designer
///
KLAD
Kevin Lee Allen is an Emmy award winning Scenic and Lighting Designer who designs for film, theatre, television, exhibits, events, activations, and experiences. A storyteller, a conceptual thinker and a communicator who translates visions and ideas into physical realities within budgets. Kevin Allen is a member of the IATSE United States Scenic Artists Local 829. He writes about and teaches design thinking with Vectorworks.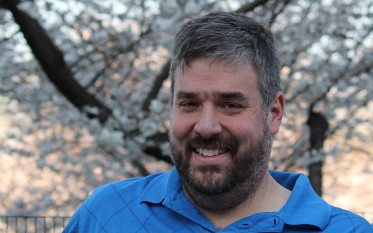 Todd Proffitt
Lighting Designer and Associate Professor
///
The State University of New York at Fredonia
Todd Proffitt is a freelance Lighting Designer and Associate Professor in the Department of Theatre and Dance at SUNY-Fredonia where he teaches Lighting Design, Sound Design, and Computer Technologies. Mr. Proffitt has been active in the United States Institute for Theatre Technology for over 15 years. He has worked in the Lighting Commission as the Student Volunteer Coordinator in the Light Lab, Light Lab Chair and Vice Commissioner for Programming 2011 and 2014. He was the recipient of The United States Institute for Theatre Technology's Barbizon Award for Lighting Design in 1999.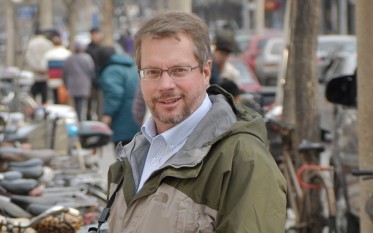 Todd McCurdy, FASLA
Vice President
///
MORRIS, A Huitt-Zollars Company
Todd is a graduate of The Ohio State University and has led the establishment, growth, and success of Morris' landscape architecture, planning, and urban design studio. His 30+ years of experience with place-making, knowledge of tourism, and sustainable design practices have allowed him to advise developers and government entities worldwide in the planning, development, and redevelopment of new destinations and major urban centers. Whether working on an exclusive enclave in the dunes of Arabia, an eco-tourism masterplan in the Brazilian rainforest, an urban masterplan where tourism is a key factor, or theme park environment, Todd brings his well-studied body of knowledge of people and places, and the quality of guests' experience, to bear on all types of projects.


Caroline (Coty) Sidnam, AIA
Partner
///
SPG Architects, LLP
The founding partner at SPG Architects, Coty's work has been primarily residential, both in the US and abroad, with an abiding commitment to sustainable materials and systems, going back decades. Her interest in environment, conservation, and health issues has led the firm to undertake paid and pro bono project in these areas and has guided her extracurricular activities. Coty recieved a BA from Sarah Lawrence College and a BArch from The Cooper Union.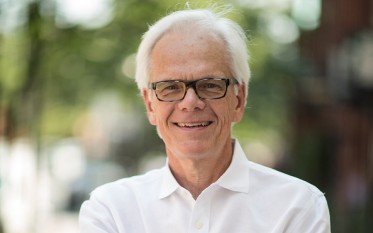 Tom Parks, AIA
Principal and Faculty Member
///
Thomas Parks AIA Architect and Boston Architectural College
An architect with over 30 years' of professional and academic experience, Tom has practiced in firms in Massachusetts and New Mexico and taught and led architecture programs at the Boston Architectural College and Wentworth Institute of Technology. Since 2002, he has co-chaired or chaired Boston Vectorworks User Groups at the Boston Society of Architects. He holds a BA in philosophy from the University of Rochester and the M.Arch. from the University of New Mexico.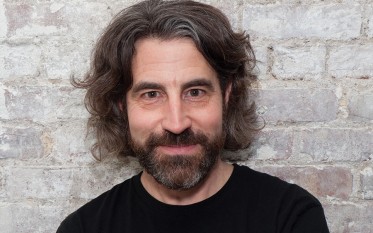 Richard Garber, AIA
Partner
///
GRO Architects
Richard Garber partner at the award-winning New York-based architecture firm, GRO Architects. His work uses computer simulation and numerically controlled hardware to generate innovative design, construction, and assembly solutions. Garber has taught and lectured on design and technology internationally, most recently at the University of Pennsylvania. He has guest edited two editions of Architectural Design (AD), Workflows: Expanding the Territory of Architecture in the Design and Delivery of Buildings (2017) and Closing the Gap: Information Models in Contemporary Design Practice (2009). His book, BIM Design: Realizing the Creative Potential of Building Information Modeling was published by John Wiley & Sons in August 2014.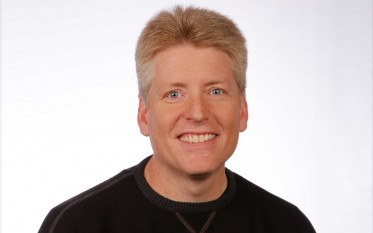 Christopher Marlow, PLA
Assistant Professor Department of Landscape Architecture
///
Ball State University
Chris is a landscape architect and educator who has enjoyed 15 years in academia – three in the LSU School of Landscape Architecture and the past 12+ at Ball State. He earned his BLA (Iowa State) and MLA (Illinois), and worked several years in the multidisciplinary office of Flad Architects. His teaching expertise and scholarly endeavors include landscape engineering and site planing/design, exploring and applying BIM/modeling/visualization tools, and revealing the promise of [making] games to illuminate environmental design.