Discover how the Vectorworks 2018 line of BIM design software empowers today's visionaries to transform the world. We've assembled a wealth of materials to help you explore what's new, and learn how we continue to help designers create one-of-a-kind experiences.
Things you should know:
Vectorworks 2018 was released September 12, 2017.
View our press release here.
Our 2018 landing page is live at vectorworks.net/2018
The Vectorworks Design Summit press event took place on September 18 at the Baltimore Marriott Waterfront Hotel. A video recording of the event is available here.
Vectorworks Service Select members may download the English-language version of the software beginning September 12, followed by the software's release in ten other languages over the next few months.
For other helpful resources, please see the About Us section.
Let me know if there's anything I can do to help, and if you'd like to attend the press event. Enjoy getting to know Vectorworks 2018!
Lauren Meyer
Communications Manager
443-542-0294
P.S. Follow us on Twitter to stay in the know about #Vectorworks2018.
Sign Me Up
Are you a member of the press? We can coordinate interviews with designers who use our software or the engineers who build it, as well as schedule a product demo, send you a Not for Resale software license or do whatever else you need to tell your story. Please complete the form below so we can better assist you.
"Truly amazing new features for Vectorworks, ones that will make working in 3D and using BIM workflows much easier and more compelling. Its nicely implemented, and runs well, even on my Macbook® Pro!"
Excitement about Vectorworks 2018 has been building since we announced Braceworks and upcoming immersive technologies this spring. Learn more about these developments that are shaping the future of Vectorworks software.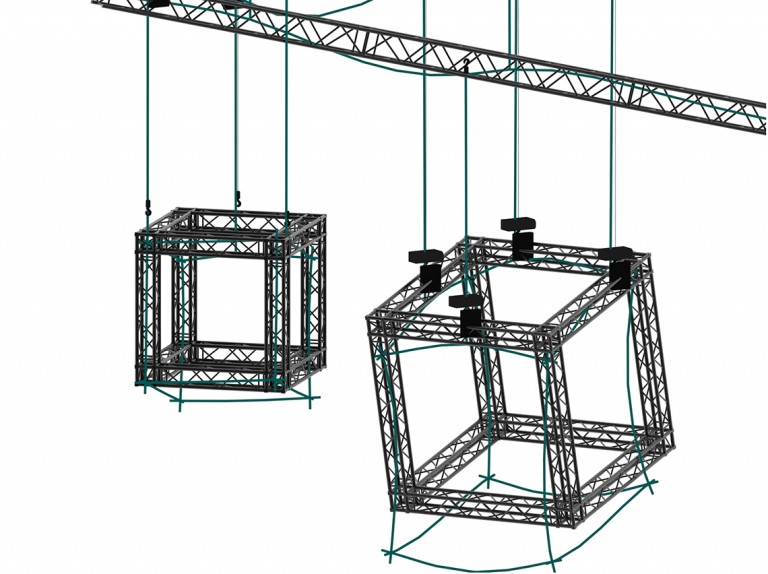 Braceworks
Announced at the Prolight + Sound 2017 conference and a structural load-analysis add-on module for Vectorworks Spotlight and Designer, Braceworks provides design, production and rigging professionals with an easy way to gauge the performance of temporary entertainment structures under load to ensure safety and compliance with engineering standards. By adding Braceworks into Spotlight, design, production and rigging professionals have a completely integrated entertainment modeling, analysis and documentation solution for the first time.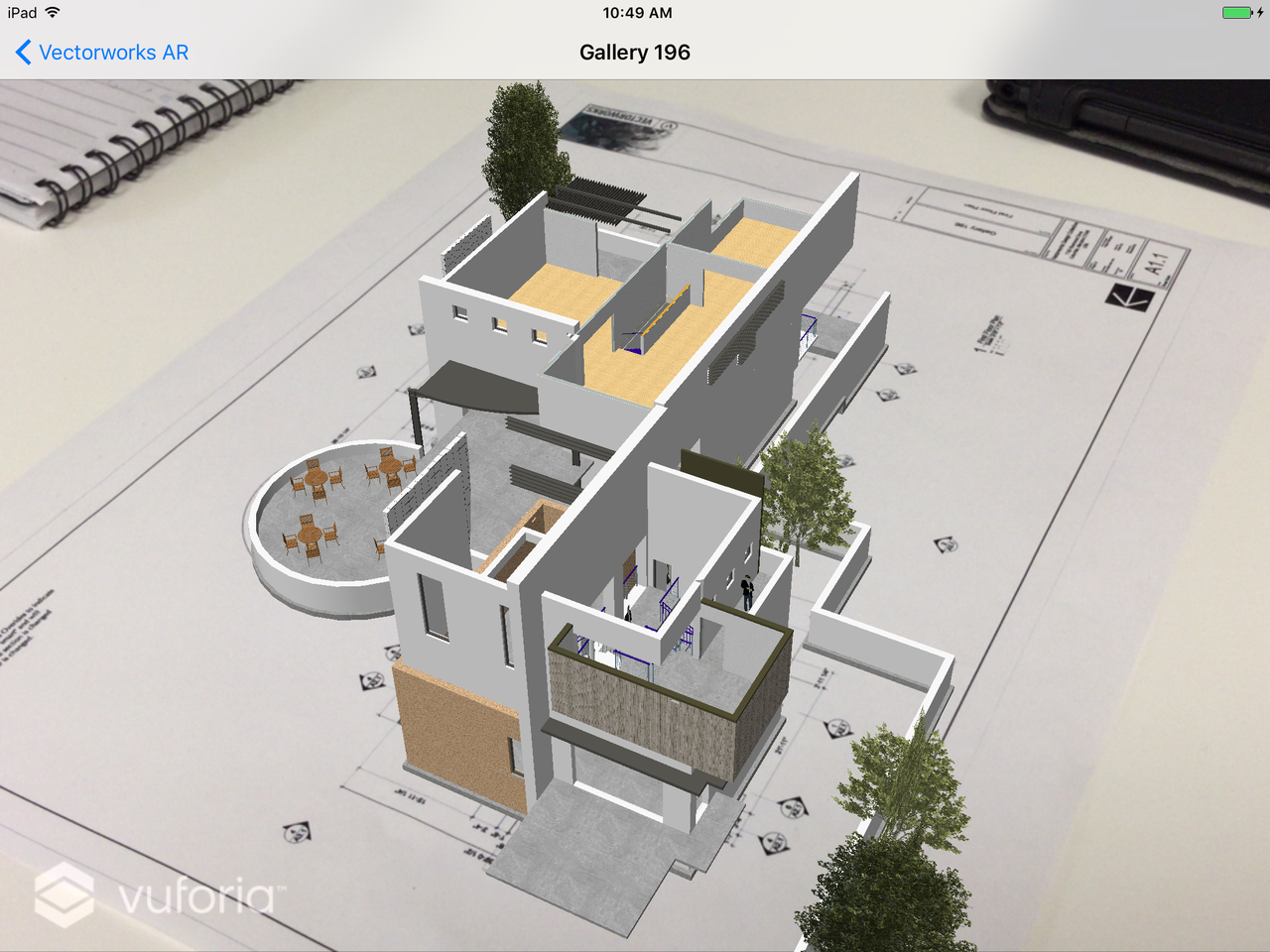 Immersive Technologies
During the AIA Conference on Architecture 2017, we demoed the following immersive technologies:
Web View now supports Vectorworks' clip cube and provides enhanced file optimization and desktop rendering options that produce lighter-weight models with better performance, resulting in higher-quality web and virtual reality experiences for your clients.
While web view allows the viewer to move anywhere in the model, rendered panoramas provide a similar immersive experience from a stationary location. Panoramas, rendered with the photorealistic Renderworks rendering engine, allow designers and clients to experience a fully illuminated, 360-degree view of the model using their mouse or mobile device to navigate.
"The Site Model Settings dialog box is clean and precise, a breeze to navigate! Also, 3D mesh smoothing and direct contour editing! Drop the mic, enough said!"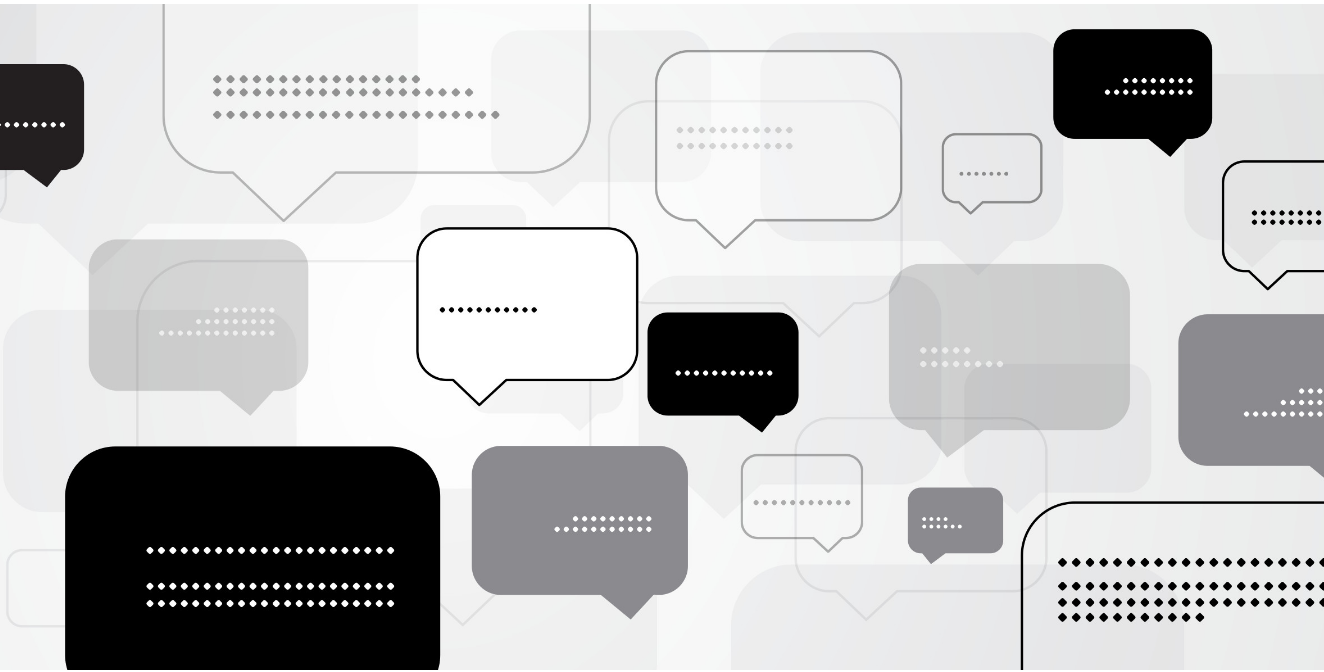 Vectorworks 2018 Press Release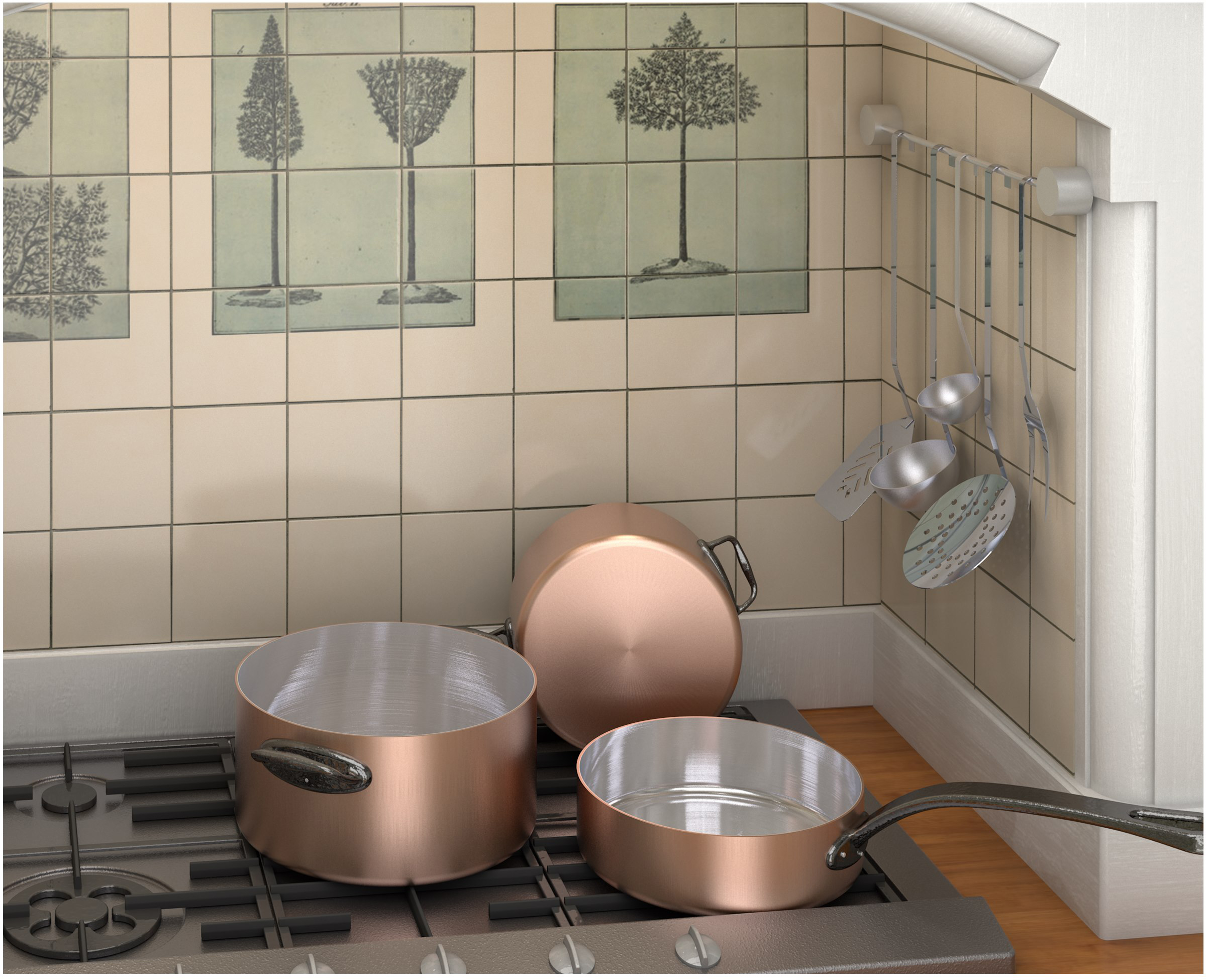 Top Features
Download quick, easy-to-read lists about the top features in Vectorworks 2018.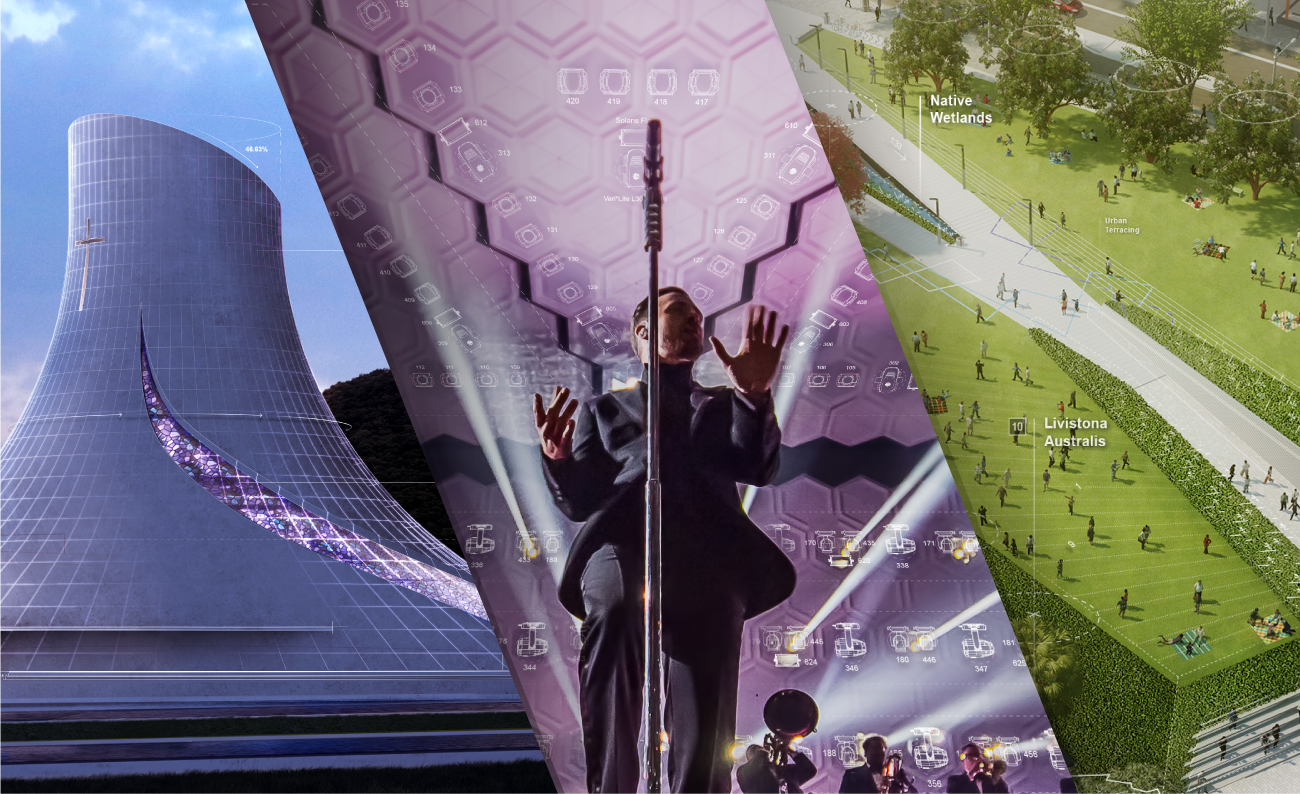 What's New Brochure
Designers see the world differently. Find out how Vectorworks 2018 will help them transform it.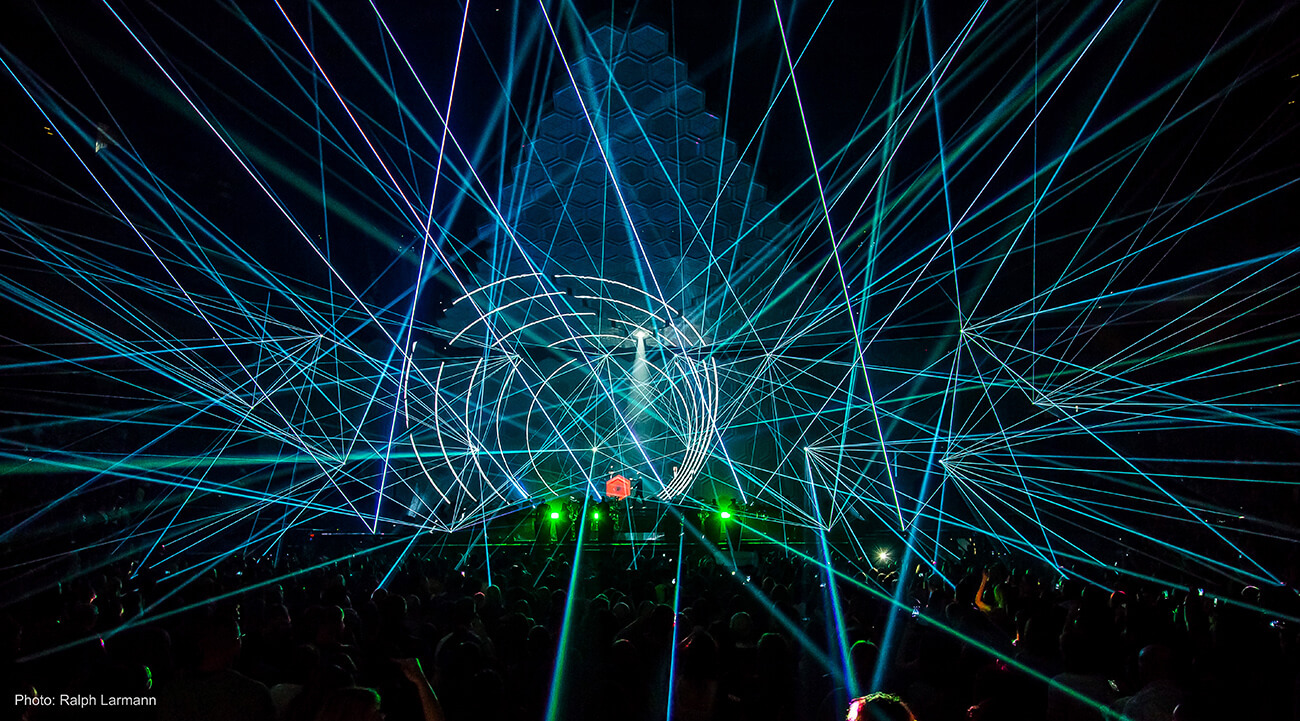 Product Brochures
Coming Soon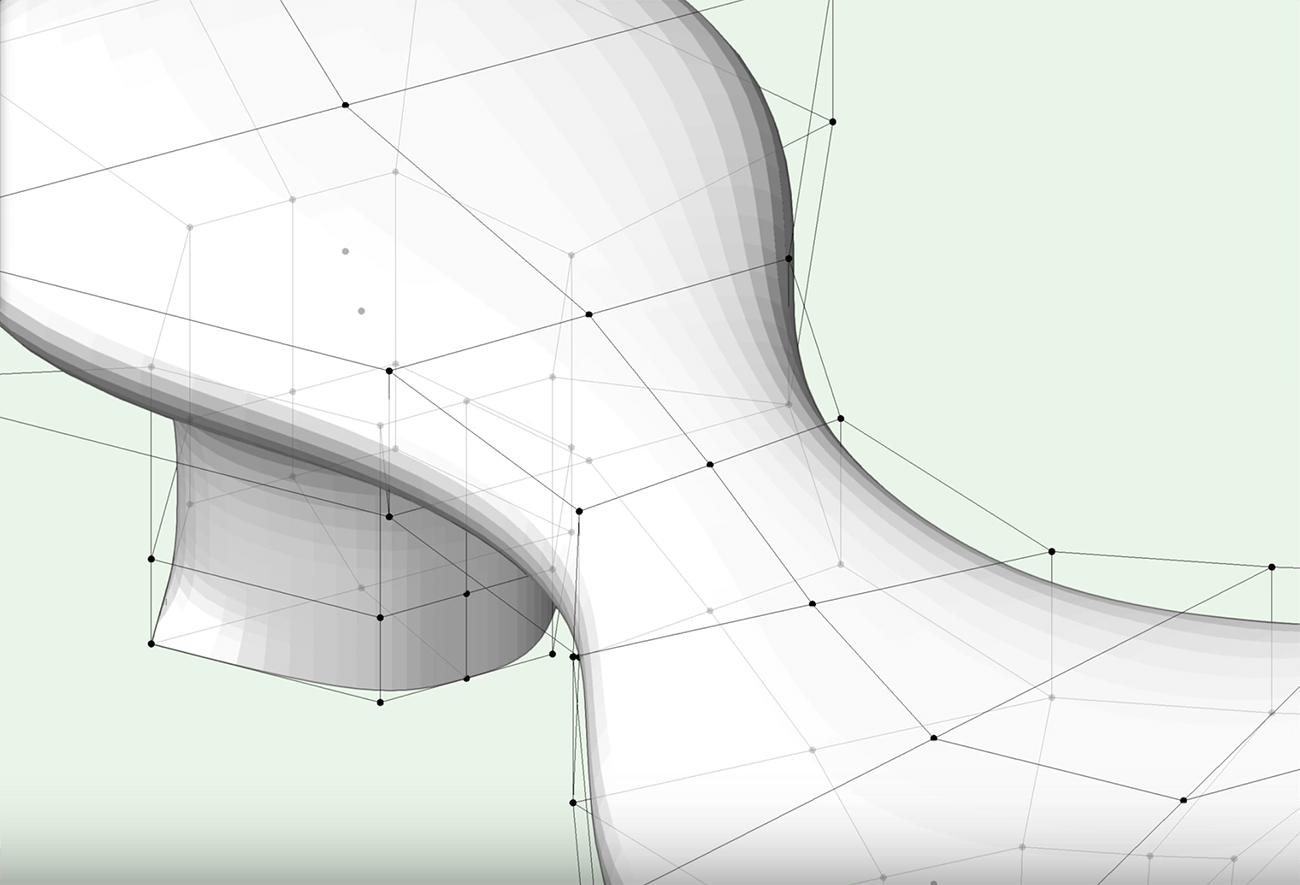 How-To Playlist: New Features in Vectorworks 2018
These tutorial videos take you step-by-step through some new features in our latest version.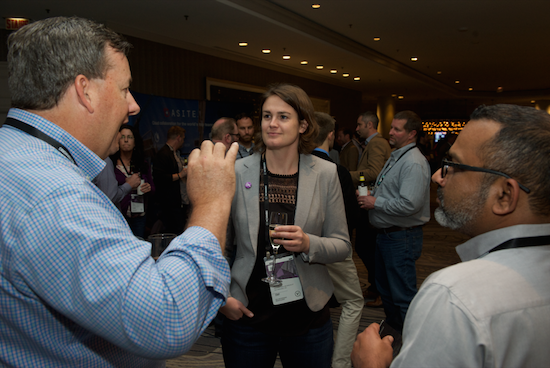 Testimonials
Hear about Vectorworks 2018 straight from the source. Email us to set up an interview with one of our beta testers.
"No matter whether you are an architect or a scenic, lighting, or landscape designer, multiple view drawing support is bound to change the way you look at your designs."
"I really like the new improved title block — it is easier to use, and it puts the details needed for project information, and issue and revision data all in one place — for easier management and tracking."
We provide powerful tools to help designers capture ideas, nurture innovation, communicate effectively and realize their vision. Here's a sampling of Vectorworks "in action."

Planet Vectorworks Blog
Our blog delivers your daily dose of inspiration, offering a combination of industry insight, exciting designs and Vectorworks updates.
Learn More
The Architect's BIM Tool
Explore how Vectorworks Architect software empowers designers to create building information models without changing their preferred design process.
Get Started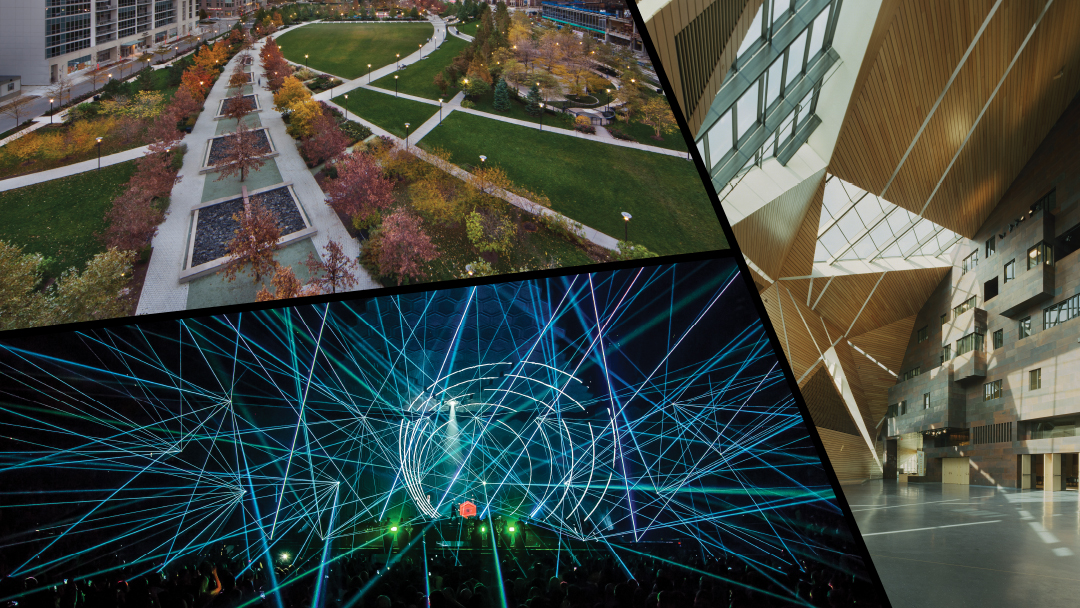 User Case Studies
Examine examples of architecture, landscape and entertainment projects from around the world.
Let's Go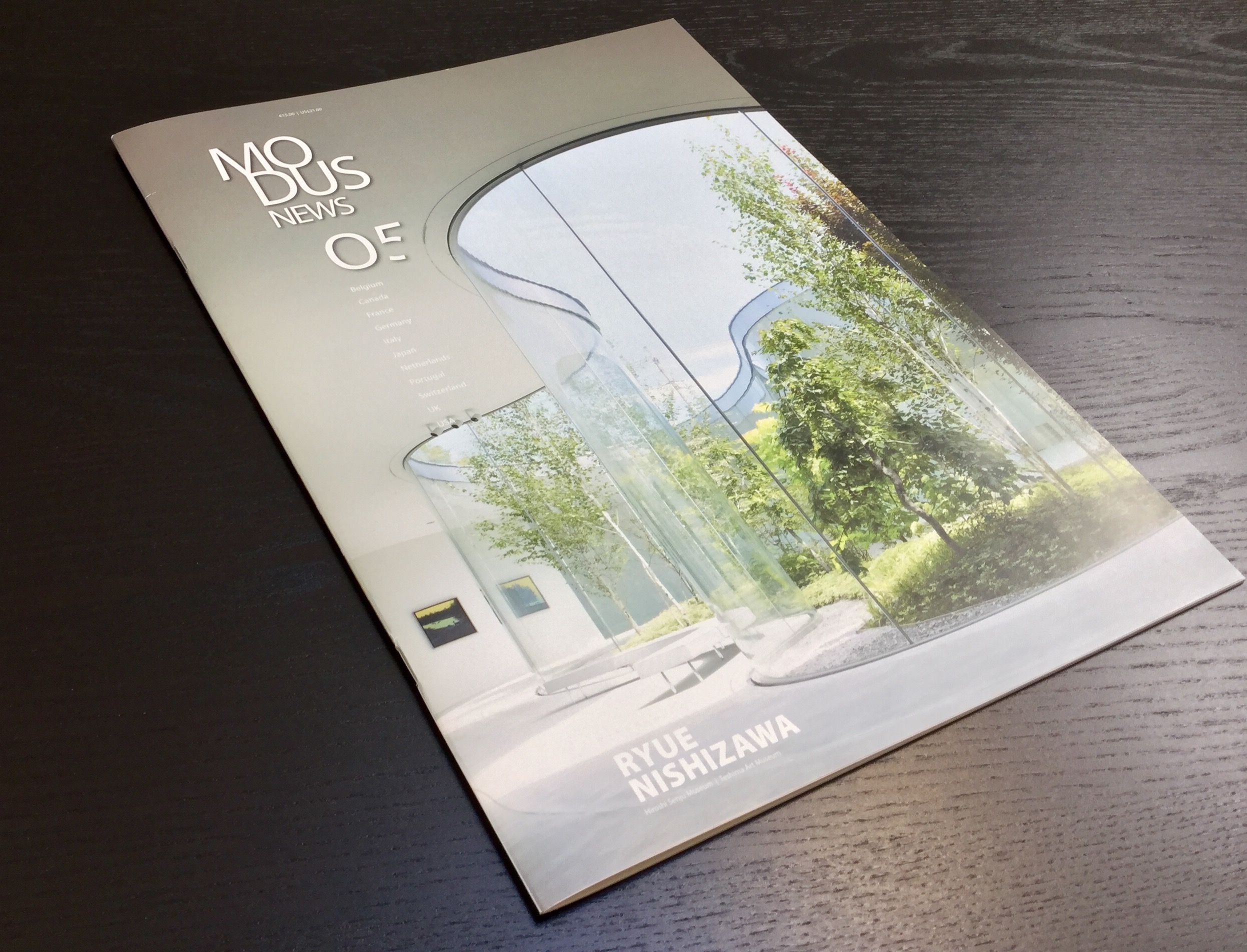 MODUS News Magazine
With a focus on global architecture, this magazine features award-winning projects by designers who create unmatched experiences with Vectorworks software.
Explore MODUS news 5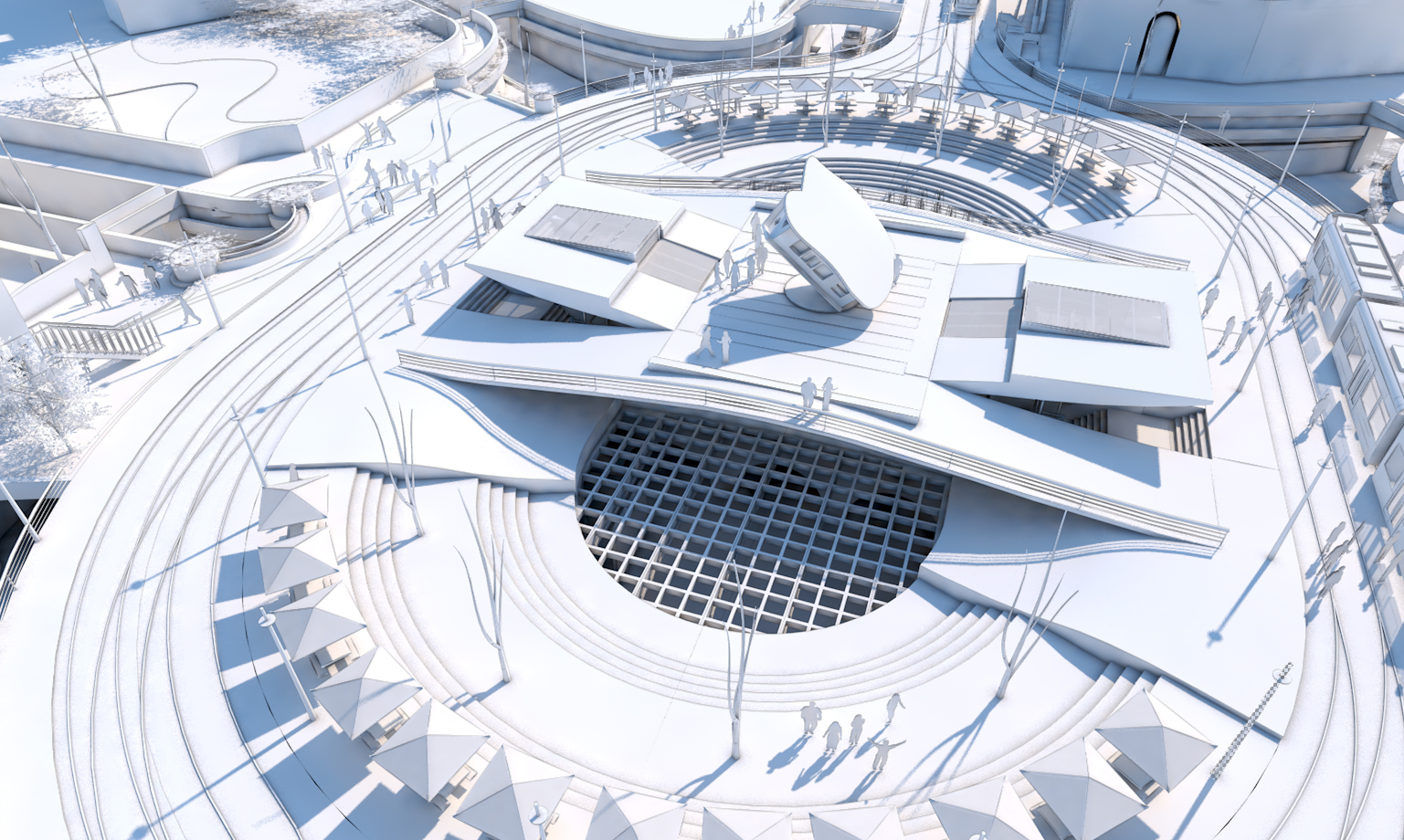 On-demand Webinars
Witness fresh perspectives caught on video and enriching Continuing Education webinars that help designers spark their next great idea.
PERUSE OUR OFFERINGS
"The addition of Braceworks takes Vectorworks Spotlight to a whole new level, adding a system of analysis that makes Vectorworks far more than a 'visual' tool."