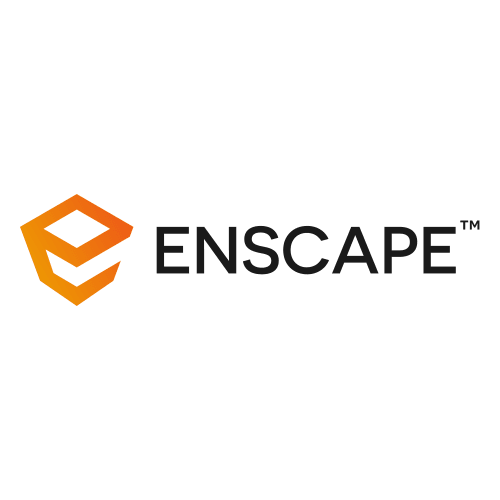 Enscape
Enscape™ is a real-time rendering and virtual reality plugin for Vectorworks, Revit, SketchUp, Rhino, and Archicad. It plugs directly into your modeling software, giving you an integrated visualization and design workflow.

As an intuitive design tool, it requires no prior specialized knowledge to use. You can design, document, and visualize simultaneously from one model. It is the easiest and fastest way to turn your building models into immersive 3D experiences.

Bring your designs to life and give your clients a design experience like never before. Used by 85 of the top 100 firms worldwide, Enscape empowers your design workflow.

In keeping with Vectorworks' dedication to integrating new technology that brings direct benefit to customers, we have teamed up with Enscape, providers of real-time rendering and Virtual Reality (VR) solutions. Enscape goes beyond other real-time rendering applications by developing plug-ins that work directly inside Vectorworks, so users can accurately gauge the impact of their design decisions as they are being made.

The plug-in provides a suite of Enscape rendering tools inside Vectorworks which can control the visualization in Enscape. As geometry, lighting, textures, or views are changed or added in Vectorworks, users will see these changes in real-time in Enscape. For easy virtual reality, the Enable/Disable VR Headset tool connects Vectorworks models directly to a VR headset like Oculus Rift S or HTC Vive with little to no setup.