SimTread
SimTread was developed by A&A Co., Ltd., Waseda University, and Takenaka Corporation, and is sold and distributed in the U.S. by Vectorworks, Inc. As a pedestrian simulation software tool, SimTread can analyze pedestrian traffic flow even for complex designs. It can also assist in and verify a design's circulation pattern—whether directing the meandering of people through an art museum, expediting the exit of tens of thousands of people from a football stadium, or evacuating a city center during a disaster.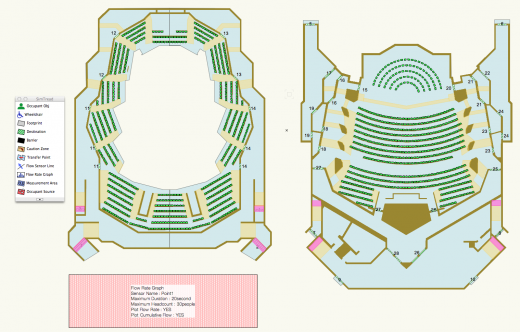 Compatibility: Mac | Win; Vectorworks 2020 2019 2018
Company: Vectorworks, Inc.
Telephone: 888-646-4223
Email: sales@vectorworks.net
Website: http://www.vectorworks.net/simtread
Price:
$900 USD

---
Contact our sales team at 410-290-5114 to learn more.