Extensio Pro
The Extensio Pro module includes all the basic Extensio features as well as Mechanical, Electrical and Plumbing (MEP) plug-ins that enable easy creation of 3D duct, conduit and plumbing networks, no matter the size or level of complexity, for your Vectorworks building information models. The module is also available in English and Dutch localized versions of Vectorworks software.
Extensio Pro's MEP tools feature:
Straight, curved and flexible HVAC ducts and pipes.
Ability to create transitions, elbows and junctions automatically.
Easy configuration of materials, dimensions and systems.
All components that can be exported to IFC format.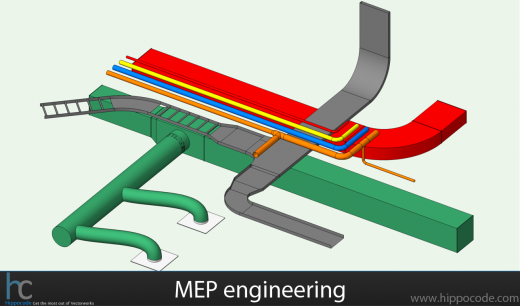 Compatibility: Mac | Win; Vectorworks 2016 2015
Company: Hippocode
Email: info@hippocode.com
Website: http://hippocode.com/